Much to my children's dismay, each afternoon during the summer we have reading time – about an hour of quiet time where we – myself included – sit down and read a book.
With the help of my older two children (ages 8 and 10) we've put together a fairly aggressive reading list for the summer. I don't expect that we will finish all of these in the next 8 weeks – but it gives us some latitude on what our mood may be for each given book.
Most of these recommendations are for juvenile readers (generally regarded as 8-12 years of age) – but any of them could be advanced or remedial, depending on your child's reading level. Please use your parental discretion.
My 10 year old daughter's reading list: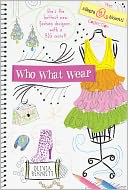 Who What Wear
: The Allegra Biscotti Collection (#2)
by Olivia Bennett
Overview (from the publisher):
Emma Rose is SO not famous
So how did she score inside information on the most talked-about party of the year? Because Emma is secretly the hottest new fashion designer-Allegra Biscotti-and hired to whip up a Sweet Sixteen dress for the guest of honor. Wait...fashion emergency! How can she create a fiercely fashionable dress and keep her secret? There's only one solution: Emma must go undercover-as her own intern!
But when Emma feels the pressure by her BFF to explain how she got an invite from the in-crowd and an ultra-fabulous fashion internship-just when Jackson finally starts paying attention to her-she knows she has to make it work......or will it all come apart at the seams?
Mia in the Mix
(Cupcake Diaries Series #2)
by Coco Simon
Overview (from the publisher):
At Park Street School, you have the Popular Girls. They even have a Popular Girls Club. But what happens when you aren't invited to join? Do you start an Unpopular Club? No, you start a Cupcake Club!
This second book from The Cupcake Diaries is told through the perspective of Mia. Like the other members of the club, readers will get a chance to know the new girl in school. Mia has never had a problem making friends before. Her motto is to be open and friendly with everyone. However, not everyone at Park Street school believes in mixing in with different groups of friends. When the Popular Girls Club takes interest in Mia's keen fashion sense and decide to recruit her, Mia has to decide between them and the Cupcake Club members. What's a girl to do?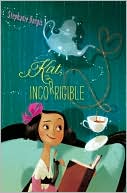 Kat, Incorrigible
by Stephanie Burgis
Overview (from the publisher):
Twelve-year-old Kat Stephenson may be the despair of her social-climbing Stepmama, but she was born to be a magical Guardian and protector of Society--if she can ever find true acceptance in the secret Order that expelled her own mother. She's ready to turn the hidebound Order of the Guardians inside-out, whether the older members like it or not. And in a society where magic is the greatest scandal of all, Kat is determined to use all her powers to help her three older siblings--saintly Elissa, practicing-witch Angeline, and hopelessly foolish Charles--find their own true loves, even if she has to turn highwayman and battle wild magic along the way!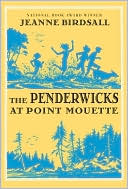 The Penderwicks at Point Mouette
(#3 of series)
by Jeanne Birdsall
Overview (from the publisher):
When summer comes around, it's off to the beach for Rosalind . . . and off to Maine with Aunt Claire for the rest of the Penderwick girls, as well as their old friend, Jeffrey.
That leaves Skye as OAP (oldest available Penderwick)—a terrifying notion for all, but for Skye especially. Things look good as they settle into their cozy cottage, with a rocky shore, enthusiastic seagulls, a just-right corner store, and a charming next-door neighbor. But can Skye hold it together long enough to figure out Rosalind's directions about not letting Batty explode? Will Jane's Love Survey come to a tragic conclusion after she meets the alluring Dominic? Is Batty—contrary to all accepted wisdom—the only Penderwick capable of carrying a tune? And will Jeffrey be able to keep peace between the girls . . . these girls who are his second, and most heartfelt, family?
It's a rollicking ride as the Penderwicks continue their unforgettable adventures in a story filled with laughs and joyful tears.
The Gollywhopper Games
by Jody Feldman
Overview (from the publisher):
Ladies and gentlemen!
Boys and girls!
Welcome to the biggest, bravest, boldest competition the world has ever seen!
The Gollywhopper Games!
Are you ready?
Gil Goodson sure hopes he's ready. His future happiness depends on winning the Golly Toy & Game Company's ultimate competition. If Gil wins, his dad has promised the family can move out of Orchard Heights away from all the gossip, the false friends, and bad press that have plagued the Goodsons ever since The Incident.
Gil's been studying for months. He thinks he knows everything about Golly's history and merchandise. But does he know enough to answer the trivia? Solve the puzzles? Complete the stunts? Will it be more than all the other kids know? Gil's formidable opponents have their own special talents. He must be quicker and smarter than all of them.
The ride of Gil's life is about to begin. Win! win! win!
Theodore Boone: The Abduction
by John Grisham
Overview (from the publisher):
Theodore Boone is back in a new adventure, and the stakes are higher than ever.
When his best friend, April, disappears from her bedroom in the middle of the night, no one, not even Theo Boone-who knows April better than anyone-has answers.
As fear ripples through his small hometown and the police hit dead ends, it's up to Theo to use his legal knowledge and investigative skills to chase down the truth and save April.
Filled with the page-turning suspense that made John Grisham a #1 international bestseller and the undisputed master of the legal thriller, Theodore Boone's trials and triumphs will keep readers guessing until the very end.
My 8 year old son's reading list: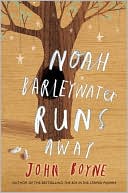 Noah Barleywater Runs Away
by John Boyne
Overview (from the publisher):
Eight-year-old Noah's problems seem easier to deal with if he doesn't think about them. So he runs away, taking an untrodden path through the forest.
Before long, he comes across a shop. But this is no ordinary shop: it's a toyshop, full of the most amazing toys, and brimming with the most wonderful magic. And here Noah meets a very unusual toymaker. The toymaker has a story to tell, and it's a story of adventure and wonder and broken promises. He takes Noah on a journey. A journey that will change his life.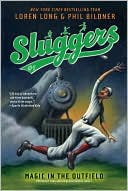 Magic in the Outfield (Sluggers Series #1)
by Loren Long
Overview (from the publisher):
Griffith, Graham, and Ruby's father passed away in the war. And now they must join their mother and their father's wartime traveling baseball team, The Travelin' Nine, on a tour of America to raise money. No one will tell the kids why the team needs money so badly. Their only clue is a baseball with a hole the size of an acorn in it that their Uncle Owen gave to them the night of their father's funeral. They know very little about its significance except that their father made it with his own two hands and carried it with him throughout the war. And when all three kids hold the ball, strange things begin to happen...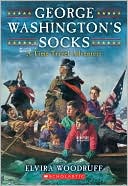 George Washington's Socks (George Washington Series)
by Elvira Woodruff
Overview (from the publisher):
In the midst of a backyard campout, ten-year-old Matt and four other children find themselves transported back into the time of George Washington and the American Revolution, where they begin to live out American history firsthand and learn the sober realities of war.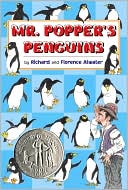 Mr. Popper's Penguins
by Richard Atwater , Florence Atwater
Overview (from the publisher):
A classic of American humor, the adventures of a house painter and his brood of high-stepping penguins have delighted children for generations. "Here is a book to read aloud in groups of all ages. There is not an extra or misplaced word in the whole story."—"The Horn Book." Newbery Honor Book.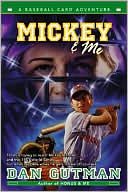 Mickey and Me (Baseball Card Adventure Series)
by Dan Gutman
Overview (from the publisher):
Joe Stoshack's dad has been in a car accident! When Stosh visits him in the hospital, his dad tells him about the great Mickey Mantle and an unfortunate fall in Yankee Stadium that changed Mantle's career. "I've been thinking about it for a long time. Go back to 1951. You can warn him. You're the only one who can do it," Dad whispers.
So while baby-sitting his younger cousin, Samantha, Stosh sits down with a baseball card in hand, ready to travel through time. But when he opens his eyes, he's not in Yankee Stadium -- he's in Milwaukee on June 8, 1944. Stosh is seven years early and in the wrong town. What has gone wrong?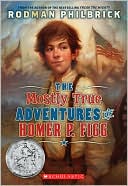 The Mostly True Adventures of Homer P. Figg
by Rodman Philbrick
Overview (from the publisher):
Master storyteller Rodman Philbrick takes readers on a colorful journey as young Homer Figg sets off to follow his brother into the thick of the Civil War. Through a series of fascinating events, Homer's older brother has been illegally sold to the Union Army. It is up to Homer to find him and save him. Along the way, he encounters strange but real people of that era: two tricksters who steal his money, a snake-oil salesman, a hot-air balloonist, and finally, the Maine regiment who saved Little Round Top at the Battle of Gettysburg and won the war for the Union.
These historical people and places will educate and engage young readers about our nation's past--in one of the most decisive moments of American history. In Homer's inspiring fight to track down his brother, Philbrick brings us another groundbreaking novel.
Funny, poignant, entertaining, and tragic, The Mostly True Aadventures of Homer Figg will be embraced and heralded by readers and reviewers alike. A magnificent novel by one of the best fiction writers of our century.
(The above book will be read in remembrance of the 150th anniversary of the beginning of the Civil War)
And finally, my planned summer reading list: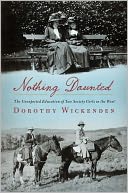 Nothing Daunted: The Unexpected Education of Two Society Girls in the West
by Dorothy Wickenden
Overview from Publishers Weekly:
On July 24, 1916, the Syracuse Daily Journal printed the headline: "Society Girls Go to Wilds of Colorado." The two young women were Dorothy Woodruff and Rosamond Underwood, recent graduates of Smith College who, in order to defy their family's expectation of marriage, sought work in the small town of Hayden, Colo. Woodruff was the grandmother of New Yorker executive editor Wickenden, who herself becomes a central character in an informative and engaging narrative. Using letters from her grandmother, newspaper articles, and interviews with descendants, Wickenden retells how Woodruff and Underwood traveled to the newly settled state of Colorado to teach at a ramshackle grade school. The book offers a wide cross-section of life in the American West, but the core of the story is the girls' slow adaptation to a society very different from the one in which they were raised, and their evolution from naïve but idealistic and open-minded society girls to strong-willed and pragmatic women who later married and raised families in the midst of the Great Depression. Wickenden brings to life two women who otherwise might have been lost to history and who took part in creating the modern-day West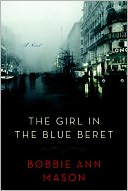 The Girl in the Blue Beret
by Bobbie Ann Mason
Overview from Publishers Weekly:
Mason (In Country) is back with a touching novel about love, loss, war, and memory. Shot down over France during WWII, Marshall Stone takes the controls and lands the plane, helping as many of his surviving airmen to safety as he can. He's saved by the French Resistance and ferried from one safe house to the next until he reaches the U.K. In 1980, after being forced into retirement, he returns to the crash site and vows to find those who helped him. Two in particular stand out in his mind: Robert, the dashing young man who helped plan his escape, and Annette, a school girl who lived in one of the safe houses. Moving between the present and the events he revisits, the novel descends deeper and deeper into memory, profoundly revealing how the past haunts the present. Stone learns that Robert and Annette were both punished for the roles they played in the war, and that memory serves us all differently, saving one while destroying another. Mason's latest, based on the real-life experiences of her father-in-law, is fascinating and intensely intimate. (June)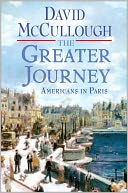 The Greater Journey: Americans in Paris
by David McCullough
Overview (from the publisher):
The Greater Journey is the enthralling, inspiring—and until now, untold—story of the adventurous American artists, writers, doctors, politicians, architects, and others of high aspiration who set off for Paris in the years between 1830 and 1900, ambitious to excel in their work.
After risking the hazardous journey across the Atlantic, these Americans embarked on a greater journey in the City of Light. Most had never left home, never experienced a different culture. None had any guarantee of success. That they achieved so much for themselves and their country profoundly altered American history. As David McCullough writes, "Not all pioneers went west." Elizabeth Blackwell, the first female doctor in America, was one of this intrepid band. Another was Charles Sumner, who enrolled at the Sorbonne because of a burning desire to know more about everything. There he saw black students with the same ambition he had, and when he returned home, he would become the most powerful, unyielding voice for abolition in the U.S. Senate, almost at the cost of his life.
Two staunch friends, James Fenimore Cooper and Samuel F. B. Morse, worked unrelentingly every day in Paris, Cooper writing and Morse painting what would be his masterpiece. From something he saw in France, Morse would also bring home his momentous idea for the telegraph.
Pianist Louis Moreau Gottschalk from New Orleans launched his spectacular career performing in Paris at age 15. George P. A. Healy, who had almost no money and little education, took the gamble of a lifetime and with no prospects whatsoever in Paris became one of the most celebrated portrait painters of the day. His subjects included Abraham Lincoln.
Medical student Oliver Wendell Holmes wrote home of his toil and the exhilaration in "being at the center of things" in what was then the medical capital of the world. From all they learned in Paris, Holmes and his fellow "medicals" were to exert lasting influence on the profession of medicine in the United States.
Writers Ralph Waldo Emerson, Nathaniel Hawthorne, Mark Twain, and Henry James were all "discovering" Paris, marveling at the treasures in the Louvre, or out with the Sunday throngs strolling the city's boulevards and gardens. "At last I have come into a dreamland," wrote Harriet Beecher Stowe, seeking escape from the notoriety Uncle Tom's Cabin had brought her. Almost forgotten today, the heroic American ambassador Elihu Washburne bravely remained at his post through the Franco-Prussian War, the long Siege of Paris and even more atrocious nightmare of the Commune. His vivid account in his diary of the starvation and suffering endured by the people of Paris (drawn on here for the first time) is one readers will never forget. The genius of sculptor Augustus Saint-Gaudens, the son of an immigrant shoemaker, and of painters Mary Cassatt and John Singer Sargent, three of the greatest American artists ever, would flourish in Paris, inspired by the examples of brilliant French masters, and by Paris itself.
Nearly all of these Americans, whatever their troubles learning French, their spells of homesickness, and their suffering in the raw cold winters by the Seine, spent many of the happiest days and nights of their lives in Paris. McCullough tells this sweeping, fascinating story with power and intimacy, bringing us into the lives of remarkable men and women who, in Saint-Gaudens's phrase, longed "to soar into the blue." The Greater Journey is itself a masterpiece.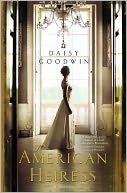 The American Heiress
by Daisy Goodwin
Overview (from the publisher):
Traveling abroad with her mother at the turn of the twentieth century to seek a titled husband, beautiful, vivacious Cora Cash, whose family mansion in Newport dwarfs the Vanderbilts', suddenly finds herself Duchess of Wareham, married to Ivo, the most eligible bachelor in England. Nothing is quite as it seems, however: Ivo is withdrawn and secretive, and the English social scene is full of traps and betrayals. Money, Cora soon learns, cannot buy everything, as she must decide what is truly worth the price in her life and her marriage.
What is on your summer reading list?