Seriously, I am the lamest trickster around. You'd think I could come up with something "foolish" on the fooly-ish of all days. My only claim to doing something extraordinary on April Fool's Day is -- give birth!! My youngest son turns 5 years old today! So, in addition to giving away a book, I am also in the midst of baking a birthday cake and wrapping presents! Happy Birthday my baby boy!
Now to the necessary stuff...


What does one giveaway on April Fool's Day? I would think something funny? LOL, ROTF, kind of stuff, right?
So, for this giveaway, I'm offering a book from one of the funniest writers I've read!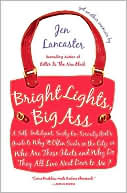 I'm tired, cold, and sleepy, so I'm making the entry as easy as possible -- fill out the attached form, become a follower, and in the comments section, tell me the CRAZIEST trick you've ever pulled off on April Fool's Day, and voila, you are DONE!
Giveaway is open April 1-2nd
(I will pick a winner via random.org at 10pm on Saturday night, and notify the winner via email; they then have 24 hours to contact me, otherwise, I will select another winner).