It's Monday! What Are You Reading? is hosted by
Sheila at One Persons Journey Through a World of Books.
It's is a weekly event to celebrate what we are reading for the week as well as books completed the previous week.
Vomit and diarrhea have invaded our house...I've been up since 3am with my 4yr old standing over the toilet. Oh. Joy.
With being home all day, and him on the couch, you would think I could get a lot of reading done...but I'm afraid if I crack the cover of a book I will fall hopelessly asleep.
But here are my reading accomplishments from the past week:
FINISHED READING:
Candy Bomber by Michael O. Tunnell (juvenile fiction: a perfect primer on WWII and how the power of one person can make a difference -- 4 out of 5 stars)
Early Candlelight by Maud Hart Lovelace (historical fiction: an adult work by the children's author; lovely, poetic, romantic -- 3 out of 5 stars)
Kilmeny of the Orchard by L. M. Montgomery (vintage fiction: another wholesome tale by the author of the Anne of Green Gables series -- 3 out of 5 stars -- my first book read on my NOOK!)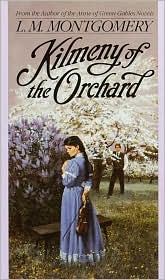 CURRENTLY READING:
The Rosewood Casket by Sharyn McCrumb (I'm REALLY enjoying this! This was passed along by a friend...I would NEVER have picked this to read otherwise. It involves legends, ghosts, family strife, and a great historical account of Appalachia. Quite a pleasant surprise!!)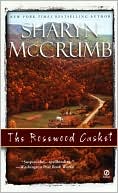 UP NEXT:
Moon over Manifest by Clare Vanderpool (This won the 2011 Newbery Medal for juvenile fiction - so excited to start it!)
Summary from B&N:
Abilene Tucker feels abandoned. Her father has put her on a train, sending her off to live with an old friend for the summer while he works a railroad job. Armed only with a few possessions and her list of universals, Abilene jumps off the train in Manifest, Kansas, aiming to learn about the boy her father once was.
Having heard stories about Manifest, Abilene is disappointed to find that it's just a dried-up, worn-out old town. But her disappointment quickly turns to excitement when she discovers a hidden cigar box full of mementos, including some old letters that mention a spy known as the Rattler. These mysterious letters send Abilene and her new friends, Lettie and Ruthanne, on an honest-to-goodness spy hunt, even though they are warned to "Leave Well Enough Alone."
Abilene throws all caution aside when she heads down the mysterious Path to Perdition to pay a debt to the reclusive Miss Sadie, a diviner who only tells stories from the past. It seems that Manifest's history is full of colorful and shadowy characters—and long-held secrets. The more Abilene hears, the more determined she is to learn just what role her father played in that history. And as Manifest's secrets are laid bare one by one, Abilene begins to weave her own story into the fabric of the town.
I'm off to start another load of icky laundry. Here is hoping for a vomit-free remainder of the day.
What are you reading this week?