It's Monday! What Are You Reading? is hosted by
Sheila at One Persons Journey Through a World of Books.
It's is a weekly event to celebrate what we are reading for the week as well as books completed the previous week.

Nothing like a little snow (or a lot for where I live) to help put you in the reading mood. Schools are canceled, libraries are closed, I will be hunkered down for the day trying to gain ground on the stack of books that continue to build on my shelves.
The big news this week -- I bought this: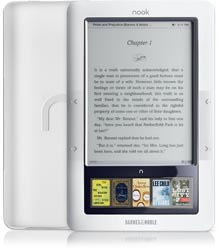 I chose this over the other e-products because I am already a devoted Barnes and Noble customer and their e-reader is compatible to my library's downloadable library, where the Kindle is not. Also, my father-in-law got me a gift card to buy one...so it was a no brainer. I've spent the week trying to download as many FREE books as possible from Project Gutenberg -- I think I've got every classic title in literature now available on my handy NOOK

™

.
Now, to this week's reads:
FINISHED THIS WEEK:


The Willoughbys by Lois Lowry

(this was our mother/daughter book club selection for January -- it was delightful, charming, quirky and witty -- can't wait to discuss it with our girls).
CURRENTLY READING:


Synopsis from B&N:
This historical novel set at Old Fort Snelling in the 1830s is a rich and romantic re-creation of the early settlement period in Minnesota's history. Maud Hart Lovelace's careful research into the documents of the Minnesota Historical Society, combined with her knowledge of the actual setting, enabled her to write a story that conveys a sense of time and place both accurate and compelling for young adults as well as general readers.
I adored the Betsy Tacy series that we read for our mother/daugher book club...I'm hoping her adult works are as endearing as her juvenile contributions.
Emily Climbs
by L. M. Montgomery (I'm joining a LM Montgomery challenge sponsored by
Reading to Know
for the month of January -- I've read the 1st in this series and loved it).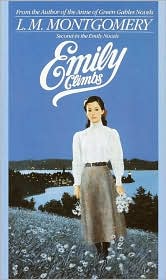 The Rosewood Casket
by Sharyn McCrumb (this is for a mail-book club I belong too -- I've never read anything by this author).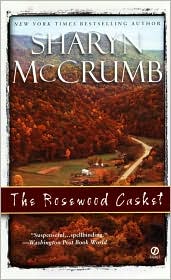 What are you reading this week?