It's Monday! What Are You Reading? is hosted by
Sheila at One Persons Journey Through a World of Books.
It's is a weekly event to celebrate what we are reading for the week as well as books completed the previous week.
A very slow reading week -- lots of PTA prep work to get ready for our BOOK FAIR! I will be in literary nirvana all week...hope you aren't jealous!
But a few books read (or partially so) are better than nothing!
COMPLETED:
The Rosewood Casket by Sharyn McCrumb (3 out of 5 stars -- entertaining historical fiction/mystery/ghost story)
CURRENTLY READING:
Moon Over Manifest by Clare Vanderpool (absolutely LOVING this book -- if I could just find the time to read more than a few pages before I fall hopelessly asleep).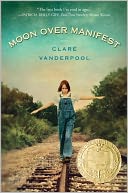 UP NEXT:
February is Black History Month, so I think I'm going to start either: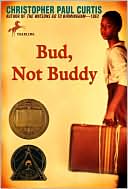 What are you reading this week?